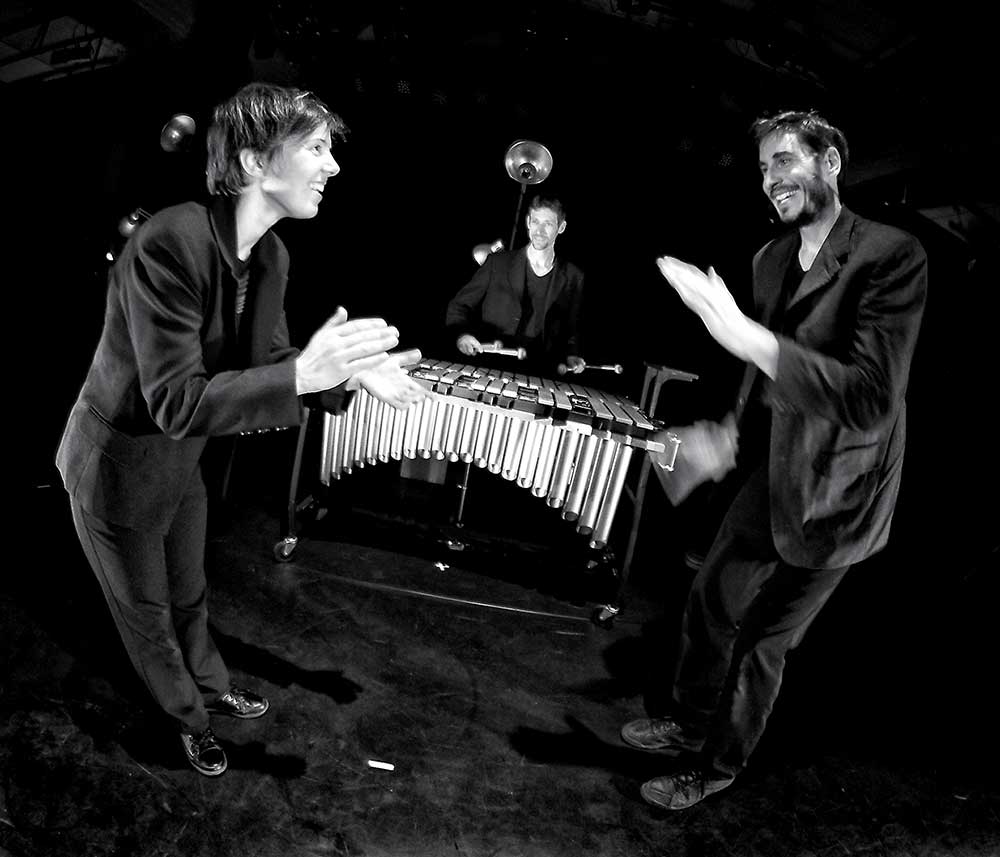 Around the spectacle of Soleo, we can propose several workshops:
Body percussion workshops for all audiences (children, adults, music teachers, actors, dancers…), from 1 hour to 5 hours depending on the trainees'/participants' profiles
All audiences or young audiences performances (show duration can be adapted from between (40/50min to 1 hour) Travelling around the world is the best way to assert that body percussion are present on all continents, in all cultures.
Each time, dances, songs and music instruments are intimately connected with body's sounds :
clapping hands, feet, chest, voice etc. The world and its traditional music is filled with diverse and miscellaneous body percussion, some existing since a century or more, others having come out just recently. All the rich experiments lead by musicians such as Bobby Mc Ferrin, Keith Terry, Fernando Barba, or more recently Stomp, contribute to make body percussion a definitely modern and contemporary art. Sound and body movements exploration allows each of us to get fully involved in music with our whole body, and not only with a sole part of it. Collective body percussion practice also conducts towards a better attention, exchange and complementarity between each individual sound universes.
For any information, please fill this form